Moose Hunting
Fall moose hunting consists of 3 weekend and 2 week Bow season and 3 weekend 2 week gun season.  The season is open to Bulls only  — 2 tags per moose…
Includes housekeeping cabin on Lac Nilgaut, exclusive hunting zone for your party to hunt in, 14 to 16ft boat (motor extra)
 Our 73km2 area is split up into 7 zones, one group per zone. Most zones can easily accommodate 6 hunters, 3 of the zones will accommodate up to 8 hunters easily, maximum of 6  to 8 hunters per zone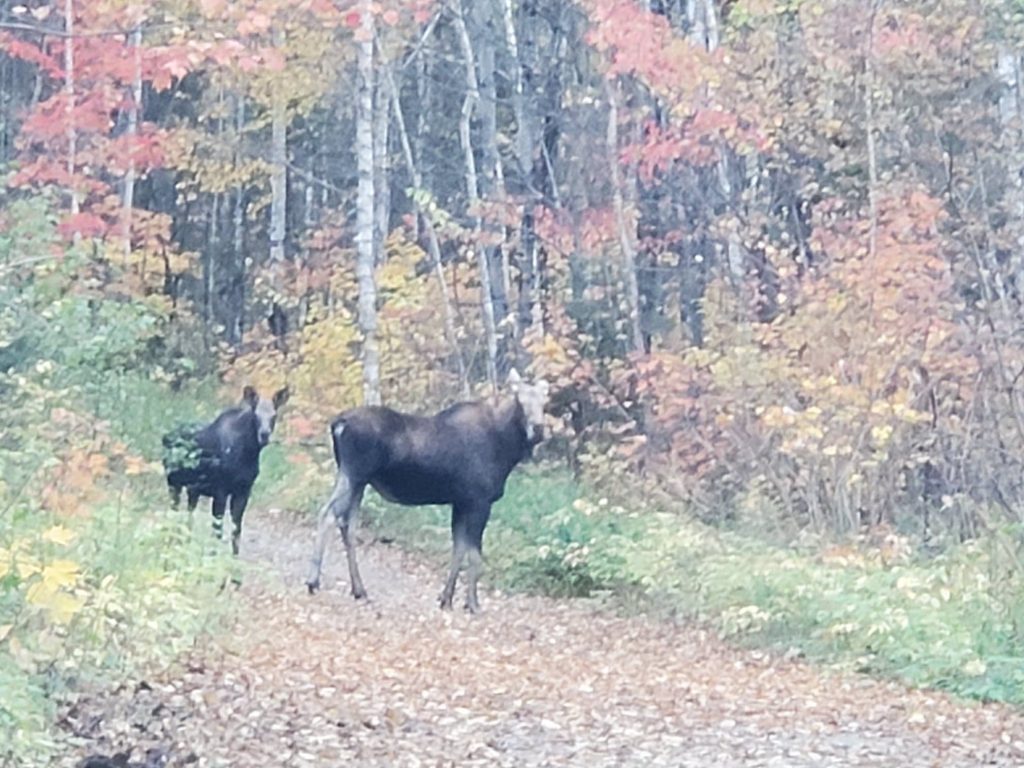 Bear Hunting

Domaine Stoddart offers a spring bear hunt from May 15 to June 30 on 73km2 of exclusive black bear country as well as thousands of acres of pristine wilderness surrounding our lease.
Massive hardwood ridges, birch groves, cedar swamps and spruce bogs provide excellent habitat for your quarry and your enjoyment.
Arrive Saturday, relax and enjoy all that Lac Nilgaut has to offer, then hunt from Sunday to Friday, departing the following Saturday.
Your choice of archery or gun hunting, including "archery only" zones.  Bait sites available to accommodate all physical needs. Knowledgeable and experienced guides.